in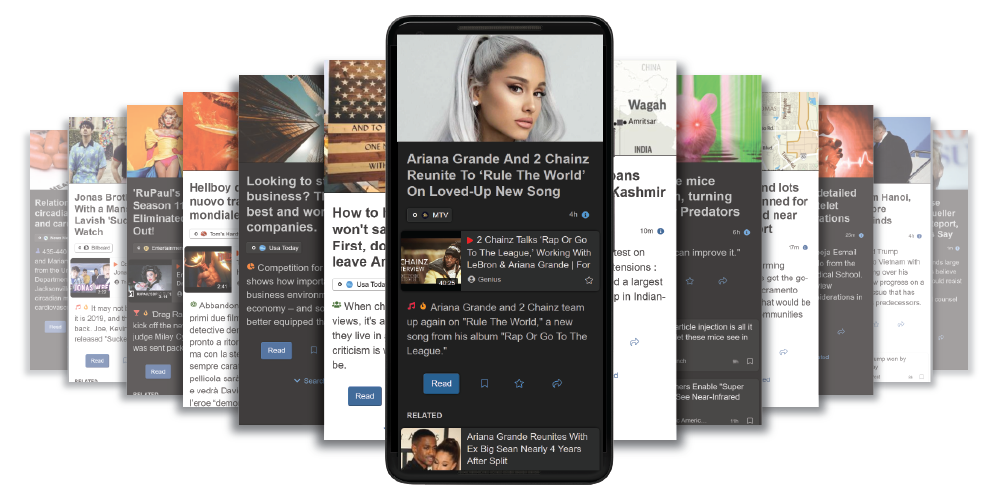 News, press review, newspapers, magazines and authors.
Impartial, large number of sources, infinite customization, total attention to your privacy
---

Synchronize your devices
Learn more in App > 'Settings' > 'Synchronization'.
Tell about us
Main functions
First page - Main daily events, full articles, reality from different points of view.
Press Review - Favourite sports team, favourite singer, your trusted newspapers, latest scientific discoveries, local news, international press... You choose!
Play - Videos that will become trendy, main live events from all over the world, latest movie trailers and videoclip, most cited news and entertainment videos.
Weather forecast - Three hours and five days forecast. Precipitation, humidity, pressure, wind force and direction, moon phases, sunrise and sunset.
Archives - To be read, marked as favourite, latest open and reproduced.
Widget - News preview without opening the app.
No compromise between simplicity and customization.
Same experience on all devices.
Real interaction for training AI algorithms.
The best tools for not being a computer to choose what you should read.
---